(no subject) @ 12:46 am
ladysilverangel
:
Wahoo!! Another meeting has passed!!!
Business is that the Christmas party is getting closer everday and we need to get our masks ready. Thanks to Rhiannon for reminding us!!
This week's meeting was held at Anthony's house and was a bunch of fun, thanks for hosting Anthony, even if not everyone could come. You were there in spirit, we love you all!!
Onto thoughts of the book!


Kitty found it to be an awesome books!! She loved the characters. Simeone was very cute, Leo and John awesome, but Emma reminded her strongly of Tori from the Ancient Future. The mythology was consistant with anyone else she had read, which made the story somewhat believable. It had millions of funny/cute/adorable moments, like John and Emma using Simone as a shield. However, once she finished she spent a day screaming and fuming about the fact that she couldn't automatically go onto the next book. (news on that at the bottom)


Caroline said that it was a good book and she enjoyed it. She liked how it was a romance, but not really. It was good, but sad at the same time. She also liked how they travelled around. Tiger was great!


Roesha really enjoyed the book as well and like most of us, can't wait for the second one. She really liked the complexity of the characters and the humor was fantastic. On her second reading, she absolutely loved the Mah-Jongg game.


Miranda (who offered to go inside and call me, ROFL) loved it as well! 5 star rating! Loved the mythology throughout it, which she knew a little about already (she has little statues of the Four Winds). Absolutely loved the humor, especially the jokes between Emma and Leo.


Belinda found the connection between the poems at the start and the end with the rest of the story to be striking. She loved the story and couldn't put it down, but is now every so curious about Michelle and can't wait to find out more. She loved how a lot of things weren't always stated, the reader had to work it out. The humor was fabulous, and the literally forbidden romance delightful. Loved the Tiger, and the way the fights were written.


Anthony sucked and didn't buy it, lol.


Rhiannon, while not at the meeting, loved the book and has read it twice already. That's all I know, lol.


It turns out that we don't have to wait years for the next book either, as we all so feared. The next book will be out on the
31st January next year
(this equals some really loud, excited screaming).
This week's book is
Maskerade
by Terry Pratchett

Now for photos!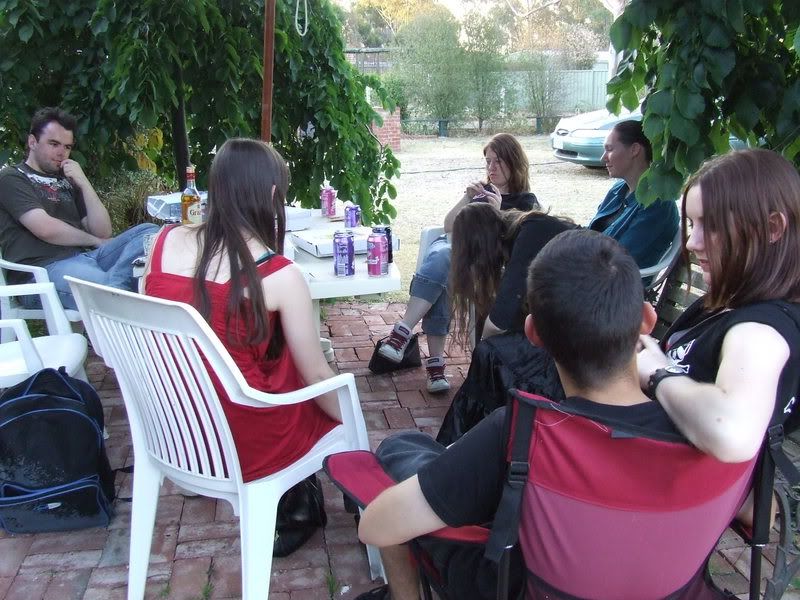 Sitting around outside after eating dinner. Yay for pizza!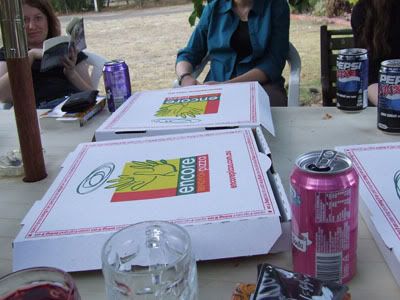 Again, yay for pizza!!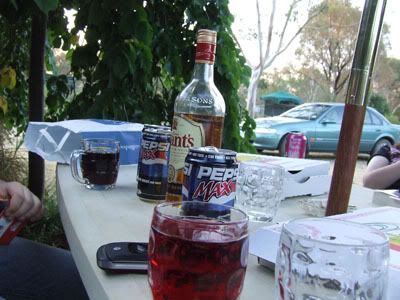 Drinking scotch after dinner... with pepsi max and creaming soda. Yes, very elegant.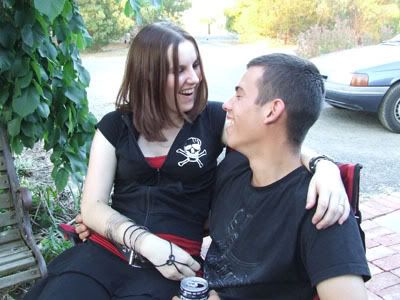 Sam and James, so cute!!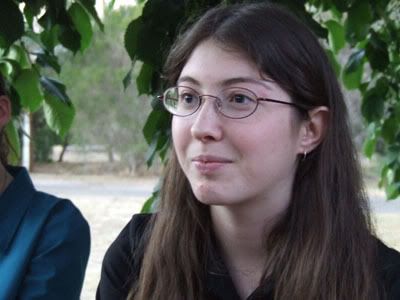 A great picture of Roe, taken by Miranda.
There were also two great videos taken, yay.
Next meeting will be held at
Miranda's house!